See the checkout analytics the Merchant Dashboard offers.
Merchants can view analytics by navigating to the Analytics tab. Analytics include data trends across transactions, payments, risk analysis outcomes, and funding. Information displayed is updated hourly.
NOTE
You must have Administrator or Analyst permissions to view the Analytics tab. See Role Permissions for a full list of permissions available.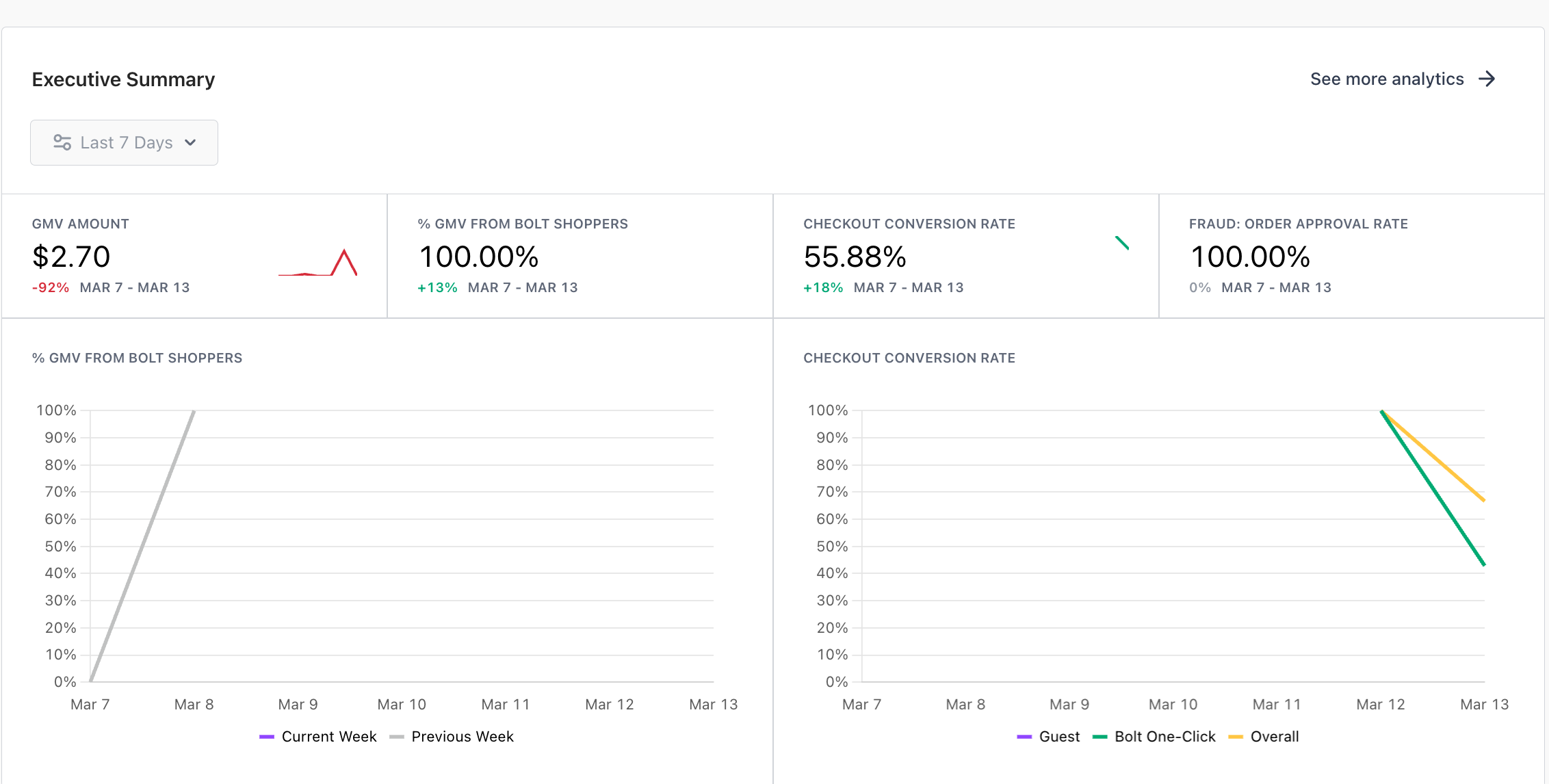 How to View Analytics
Log in to the Bolt Merchant Dashboard.
Navigate to Analytics.
Select a view.
ControlsUse controls to filter, export, print, and sort analytics.
Available Reports