This feature allows merchants to provide a post-checkout landing page to shoppers so they can choose order tracking options.
The order tracking page provides a branded and modern experience for shoppers. From this page, shoppers can access multiple options for tracking their order, as well as other order confirmation information.
The order confirmation page has a:
Mobile-responsive design
Friendly, personalized checkout message
Contact & shipping information
List of purchased items
Option to create Bolt account
SMS order tracking opt-in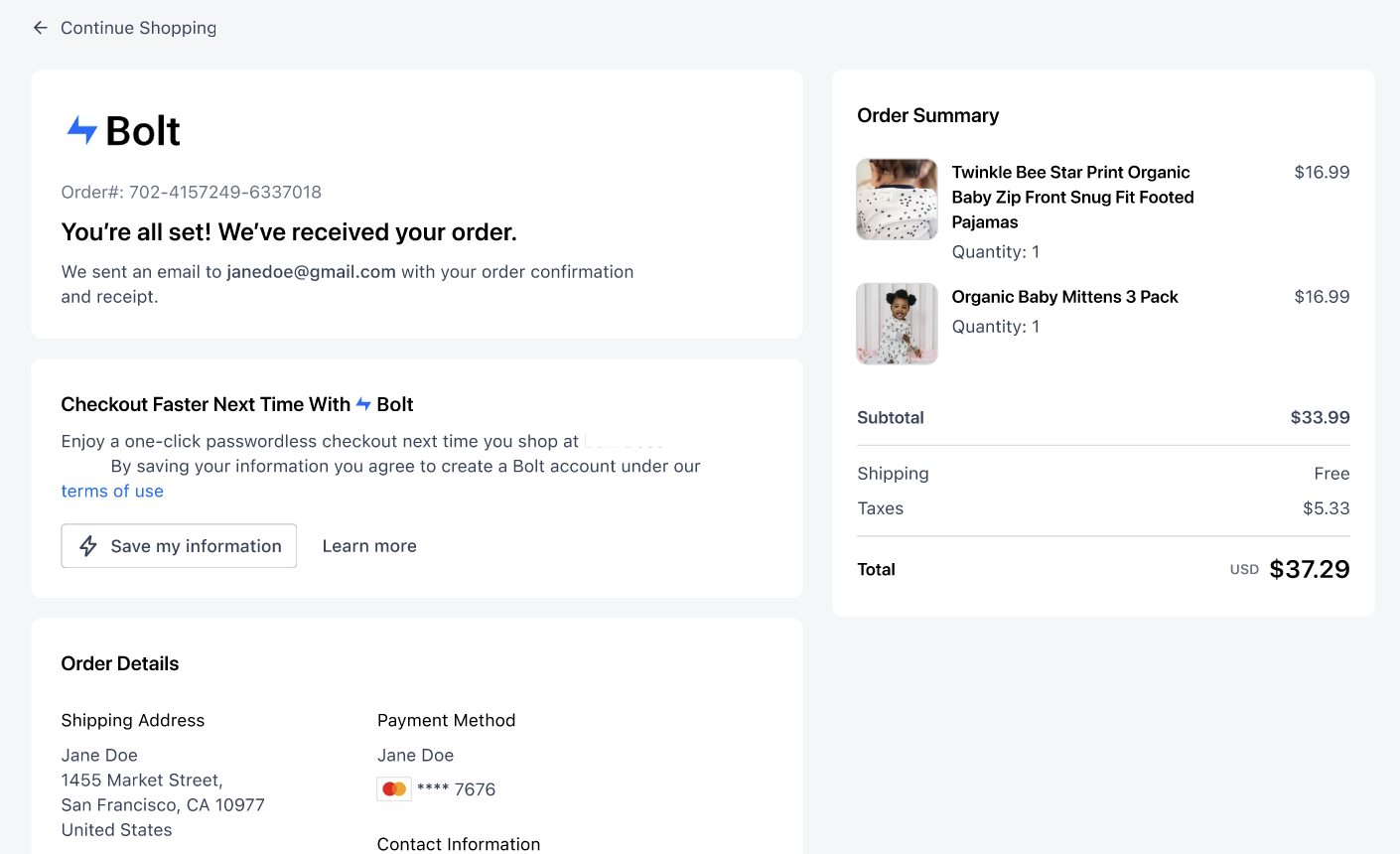 TIP
Merchants can substitute Bolt's well-featured order confirmation page for the default cart page.
Customizations
The customizations that merchants make to their checkout experience (i.e., logos, colors, etc.) also apply to the confirmation page.
Availability
Big Commerce
Adobe Commerce / M2
Installation
If you're interested in this feature, follow the instructions listed in our Order Tracking Package Installation article.