Embed Bolt's Shopper Accounts elements into your own UI and allow shoppers to access their Bolt Account from your site.
Embedded Shopper Account Editing allows shoppers to access and edit their Bolt Account profile information from your online storefront. Implement these components within the storefront's shopper account pages.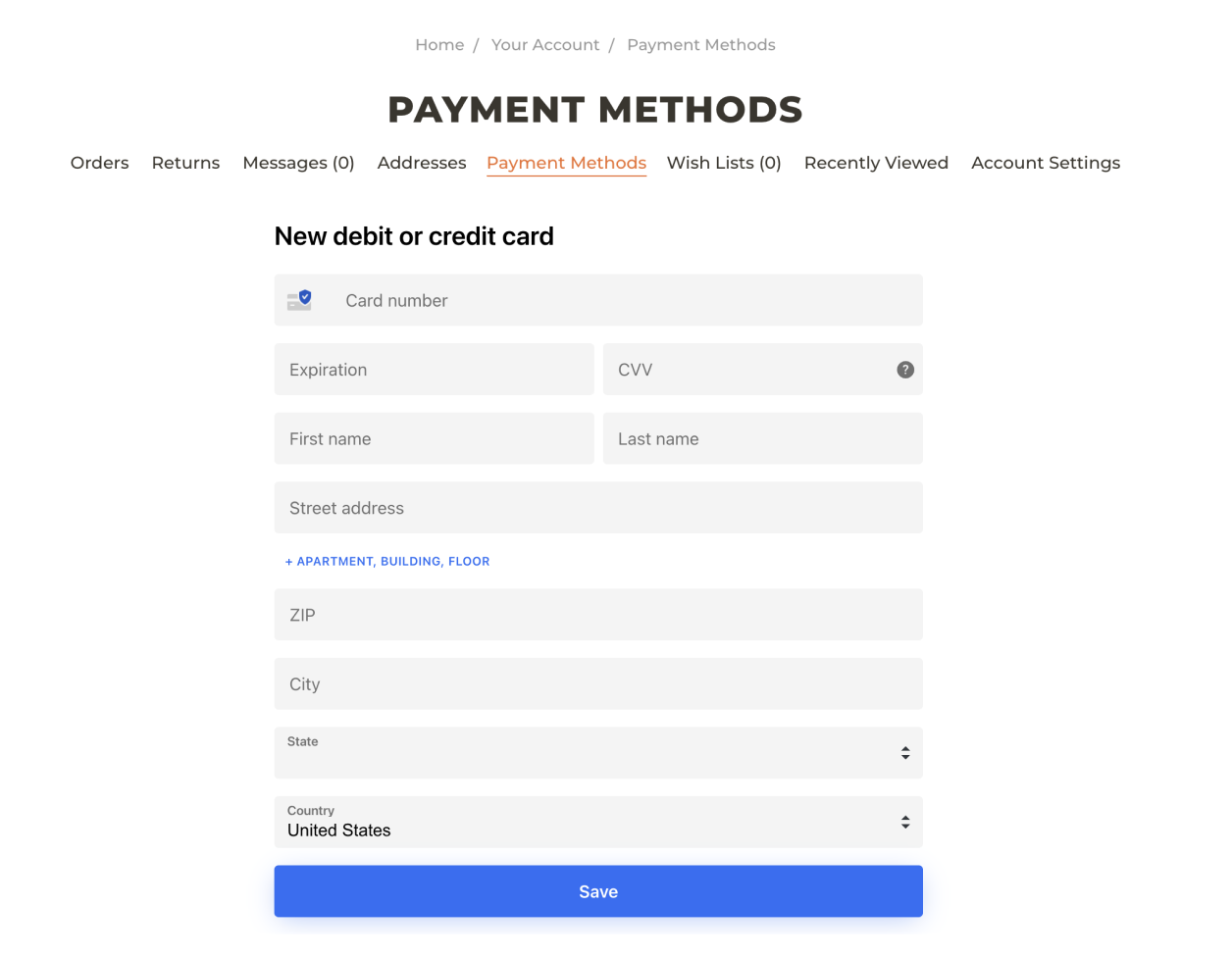 INFO
You must be using SSO Commerce before you can implement and use Embedded Shopper Account Editing.
Shopper Experience
After you embed the components into your storefront, logged-in shoppers can go to their address book or payment wallet within their storefront account.
From there, they can edit their address or payment information associated with the Bolt Account.
INFO
This will not update any information in the merchant's account system.
Benefits
Keep shoppers on your site and give them a continually seamless checkout and account management experience.
Enjoy a hands-off approach to managing your shopper accounts.
Cart Compatibility
The Embedded Shopper Account Editing Add-On is currently available for merchants using the following cart platforms: