Set up Discount Display functionality for Adobe Commerce / Magento 2.
Bolt merchants using Magento 2 can enable Discount Display for their checkout. When enabled, shoppers can see pre-configured discount labels instead of just the discount code in the Bolt Checkout modal.
For example, if a merchant has configured a discount label in the Magento Admin Portal as 10% off, a shopper will see 10% off instead of their inputted discount or coupon code of random letters and numbers.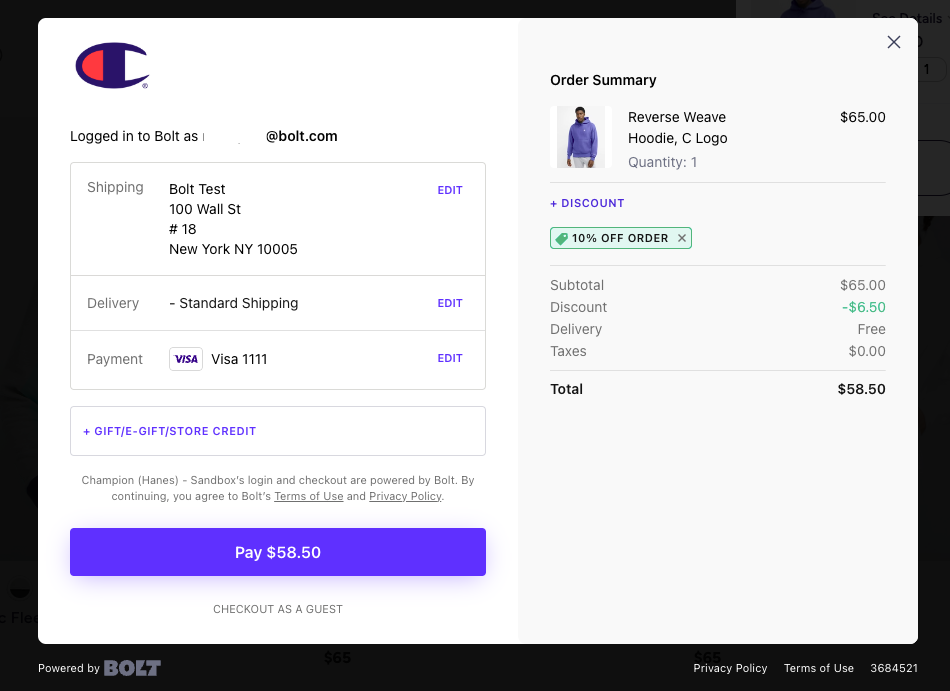 Set Up
REQUIREMENT
Merchants must be using Bolt's Magento 2 API product with Fetch Cart enabled.
Reach out to Bolt Support and ask them to enable the Discount Display feature.
Go to your Magento Admin Portal.
Navigate to the Marketing tab, then Cart Price Rule. Then, select the Label tab.
Configure the "Label" fields within the Magento Admin portal for the discounts