Manage shipping addresses
How to Manage Shipping Addresses
Navigate to Checkout on any participating merchant's site.
Log in to Bolt using your email address.
Select Edit in the Shipping block.
Update your shipping address.
Select Confirm shipping to save.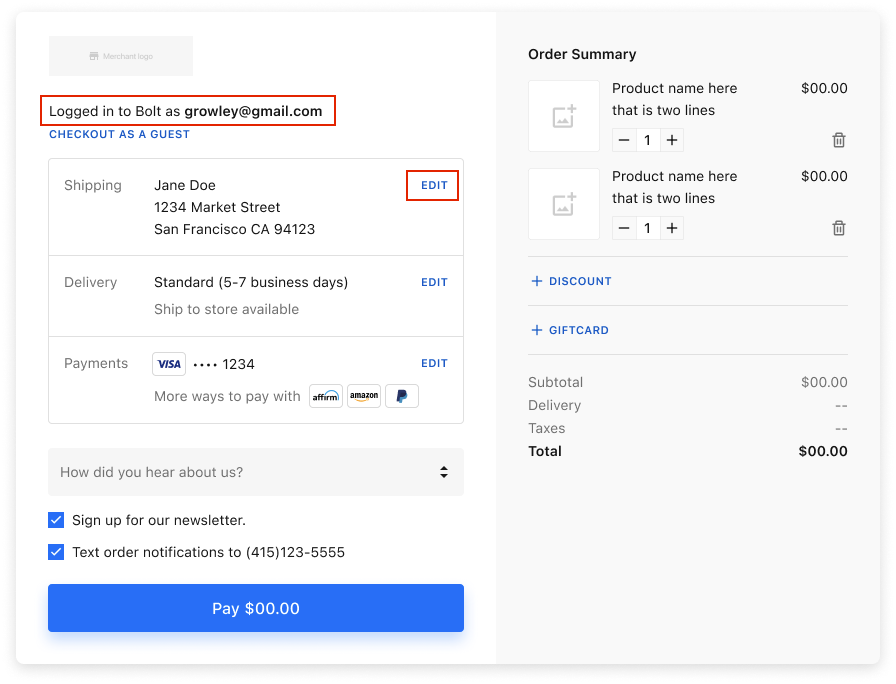 Add Shipping Address
Select + NEW ADDRESS.
Complete the shipping address details.
Select Submit new address.
Remove a Shipping Address
From within the shipping address editing area, select Delete. You are then prompted to confirm your request.
Select Yes to confirm.
Set as Preferred Shipping Address
The preferred (default) shipping address is marked with a star.
Locate the shipping address listed in your addresses.
Select Select as Preferred.