Update your payment method or add new ones for your Bolt Account.
You can manage your payment methods from any Bolt Checkout, found on any participating merchant's storefront. If you do not already have a payment method set up with your Bolt Account, the checkout will ask you to add a new payment method.
From checkout, you can:
How to Manage Your Payment Methods
Navigate to Checkout on any participating merchant's site.
Log in to Bolt using your email address.
Select Edit in the Payment section.
Update your payment method information.
Select Confirm method to save.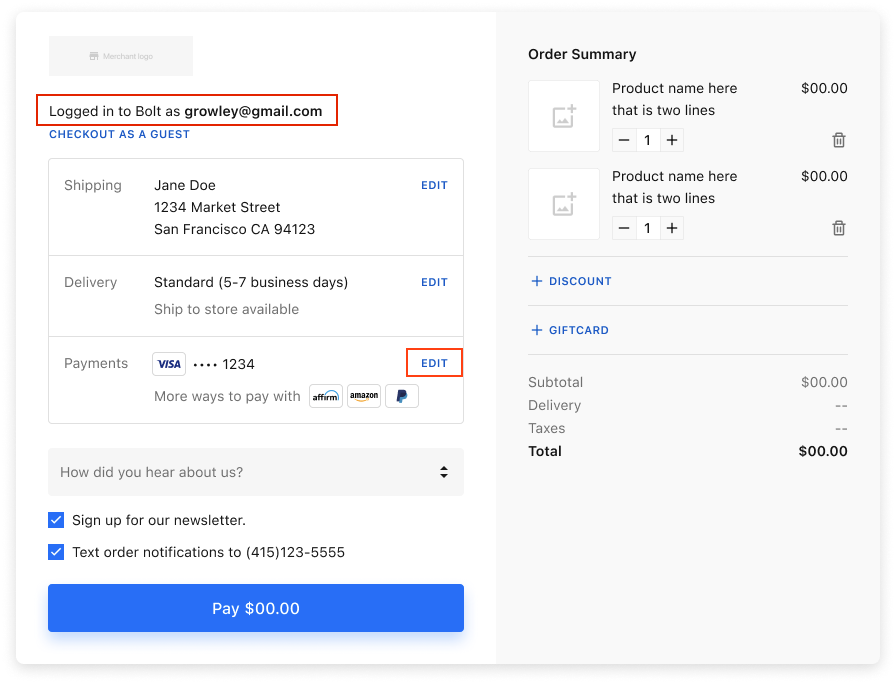 ---
Remove Alternative Payment Methods
---