Learn how, as a shopper on the Bolt network, you can sign up for SMS order tracking updates.
Shoppers can sign up for SMS order notifications with participating merchants. Once subscribed, you'll get notifications for order updates like the following:
Order placement
Shipment
Out for delivery
Delivered
TIP
Both Bolt account members and guest shoppers can subscribe to SMS order notifications.
Subscribe to SMS Order Notifications
During Checkout
Begin the checkout process.
Fill out your shipping information and proceed to Delivery.
Select Text me order notifications to ….
Complete checkout.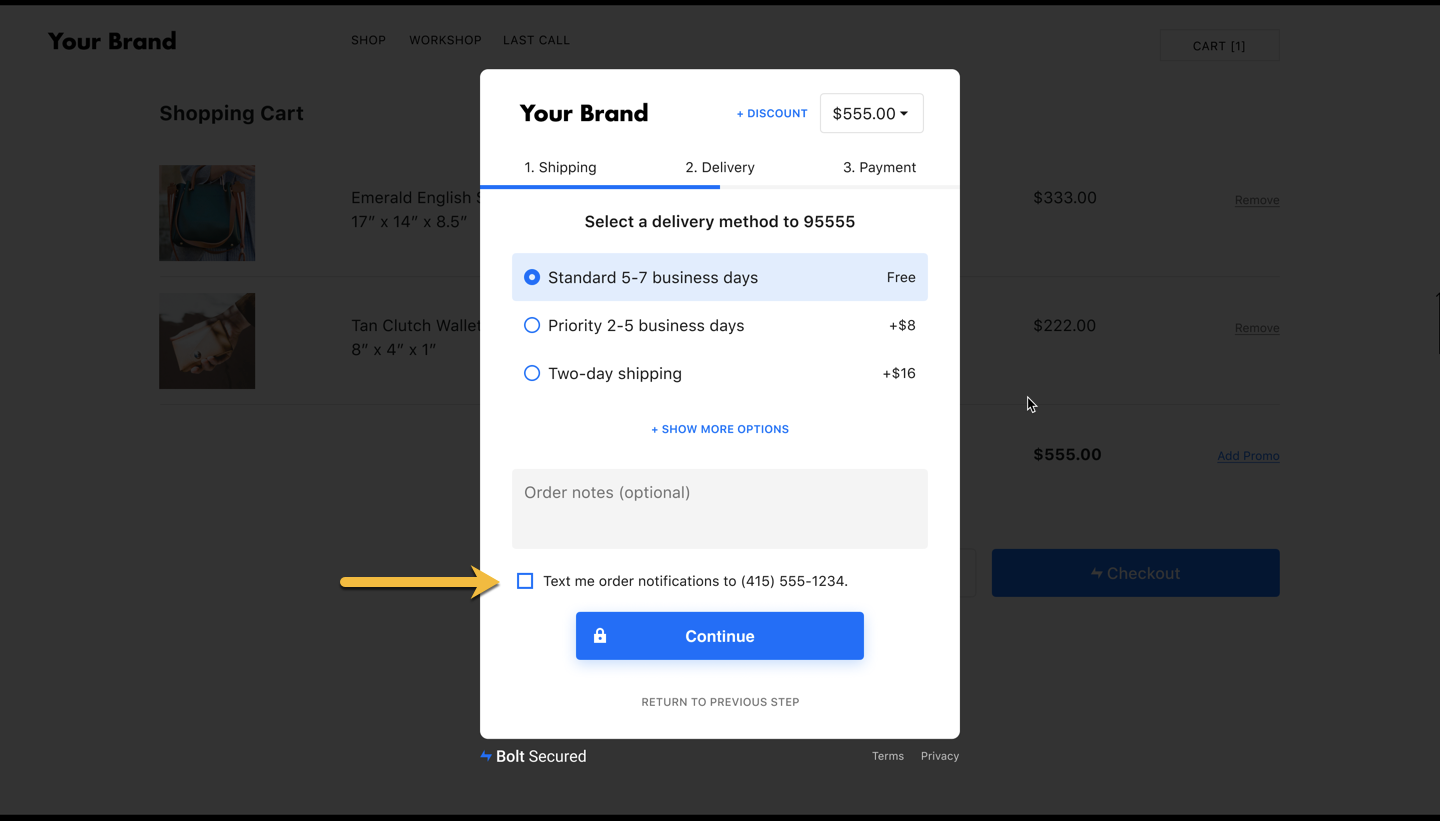 From the Order Confirmation Page
Complete checkout.
Open your Order Confirmation page.
Click Get delivery updates and enter your phone number.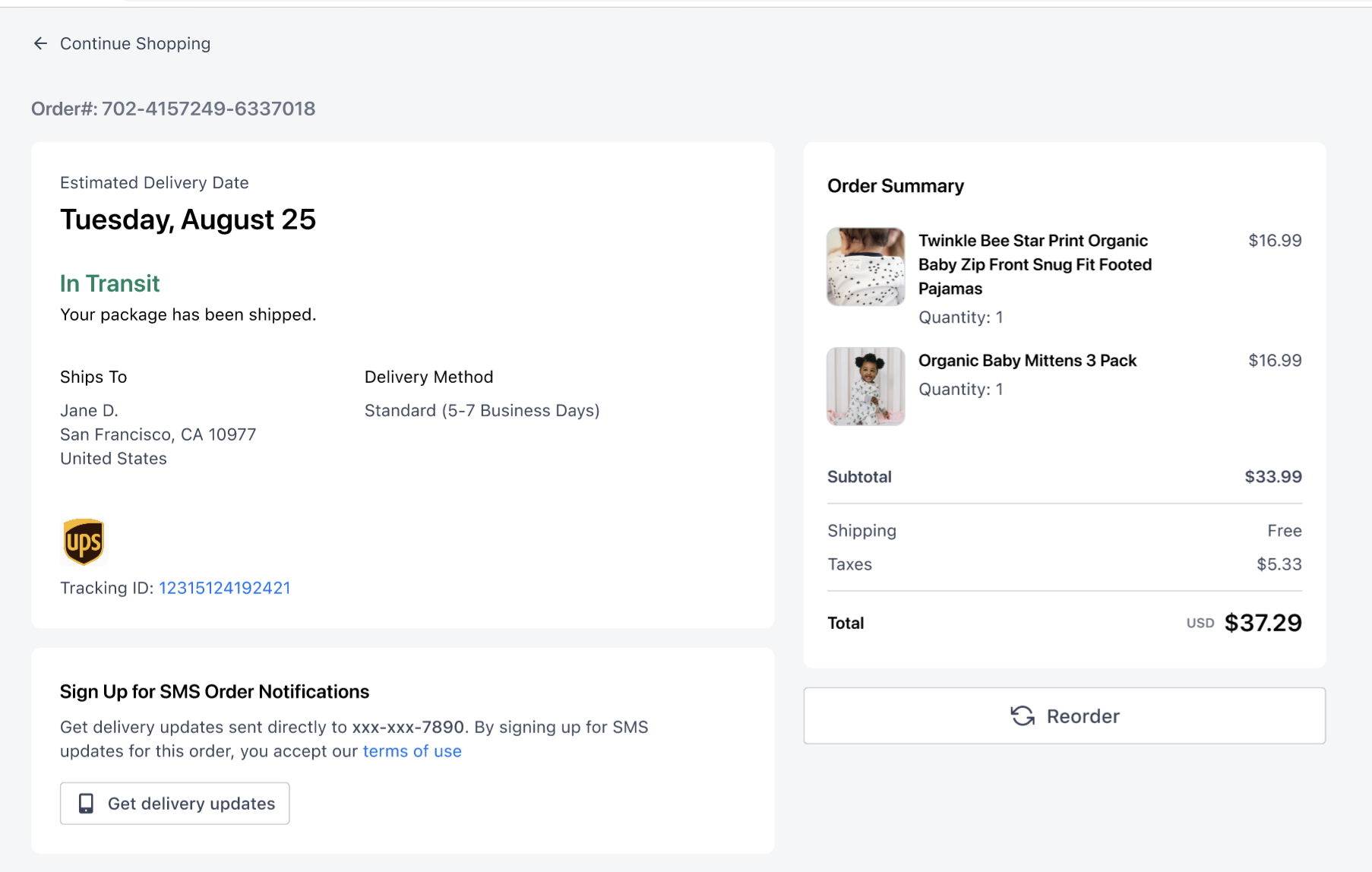 From the Brand's Website
For merchants that provide an order lookup feature:
Look for a button that says Track My Order or Order Lookup, which may appear in the top or bottom navigation.
Enter your email address or order number (can be found in your order confirmation email).
If prompted, complete authentication by entering the six-digit code.
Click Get delivery updates and enter your phone number.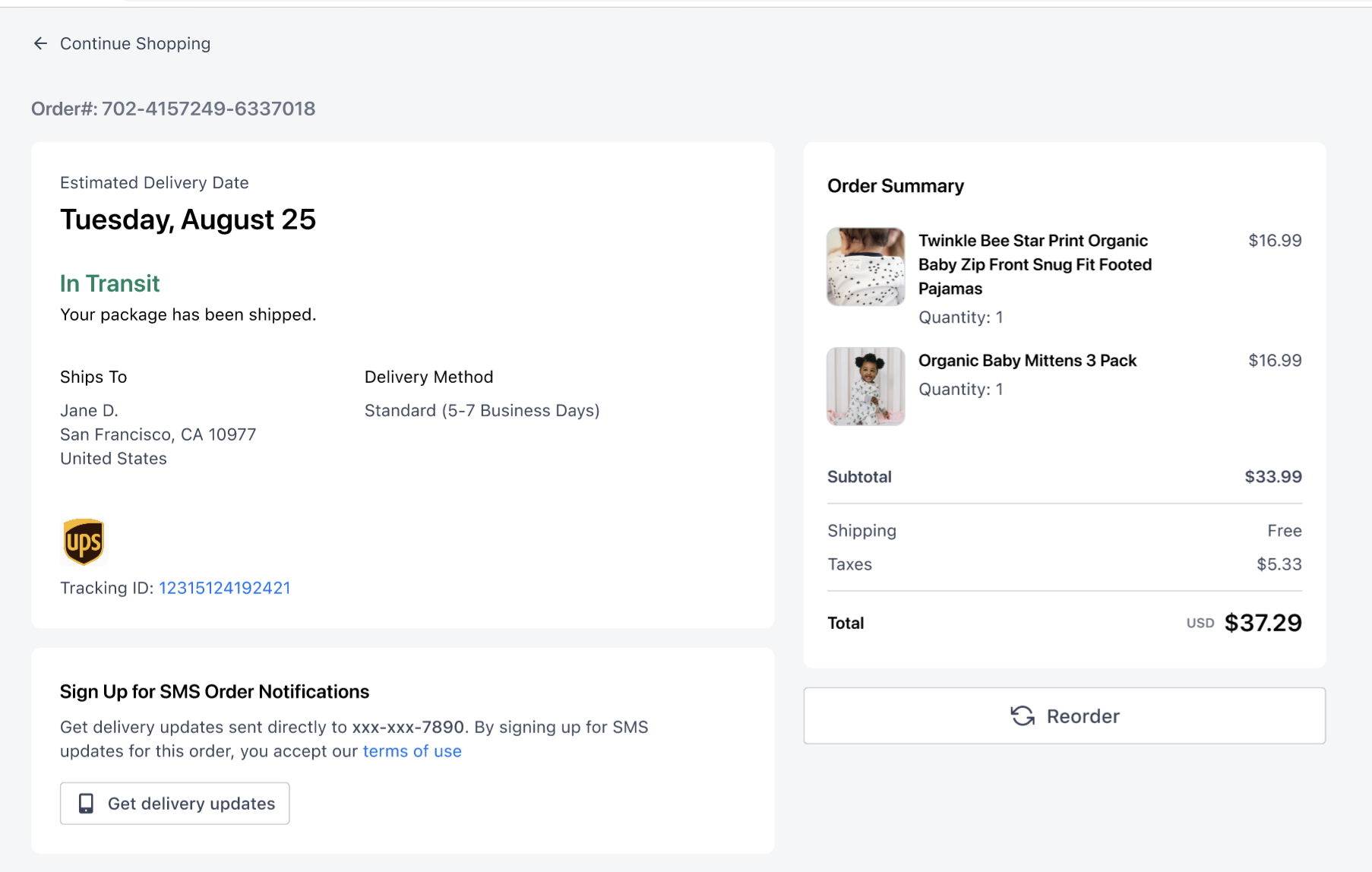 How to Unsubscribe
To unsubscribe from order notifications, reply to the automated SMS message.
From this merchant: Reply with PAUSE.
From all Bolt merchants: Reply with STOP.