Track orders
As a shopper on the Bolt network, you can sign up for SMS order notifications during checkout. Once subscribed, you will be notified when an order is placed, shipped, out for delivery, and delivered.
Both Bolt Account members and Guests can subscribe to receive SMS order notifications.
How to Subscribe to SMS Order Notifications
During checkout
Begin the checkout process.
Fill out your shipping information and proceed to Delivery.
Enable the Text me order notifications to … checkbox.
Complete checkout.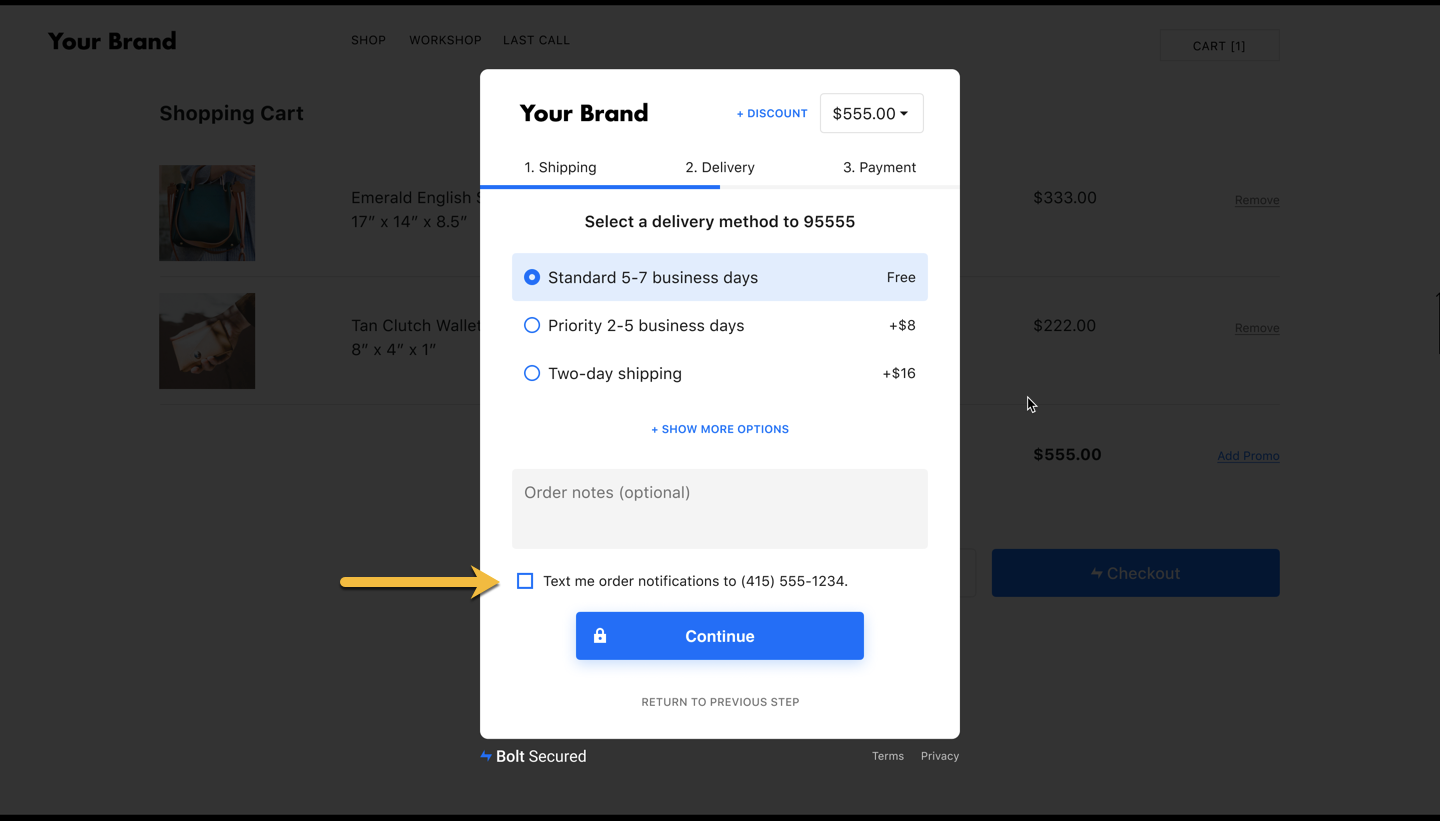 From the order confirmation page
Complete your checkout.
Open your Order Confirmation page.
Scroll to Delivery.
Toggle SMS notifications.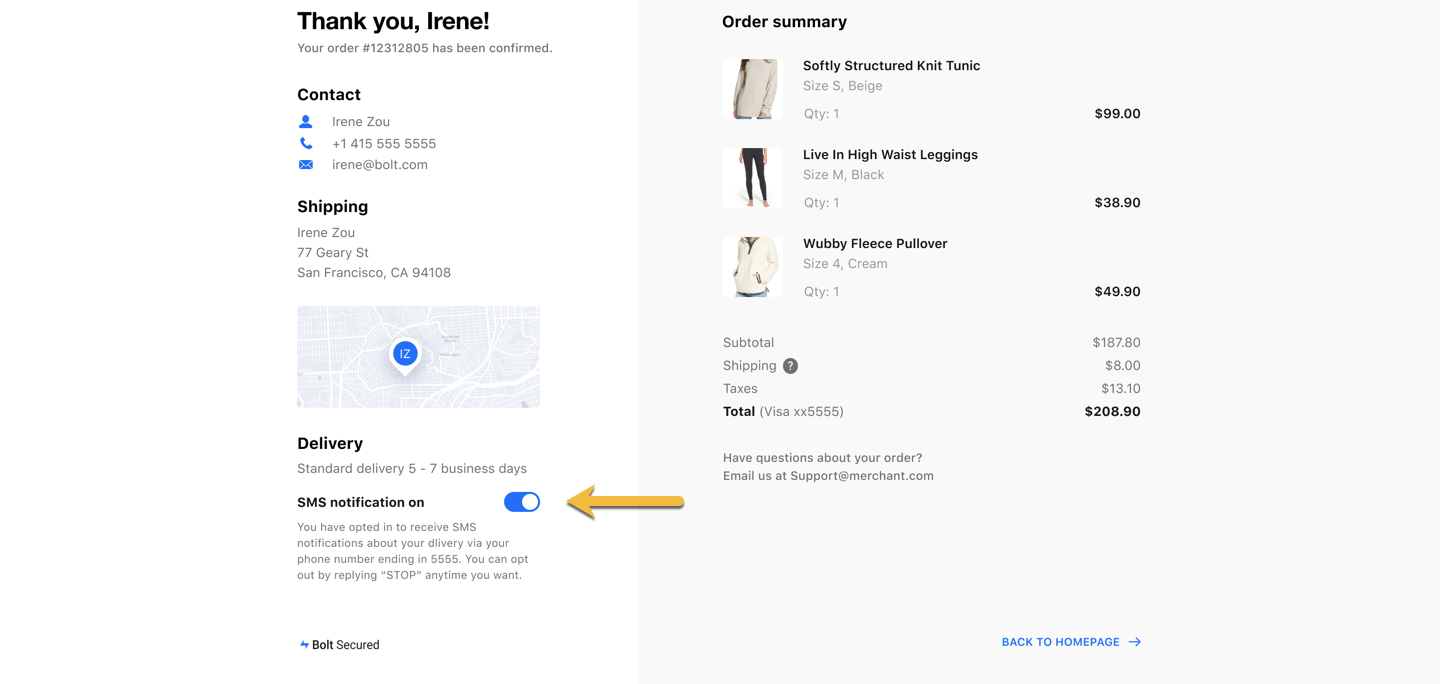 How to Unsubscribe
You can unsubscribe to SMS order notifications by replying to received messages with the text STOP.