Learn how to log into the shopper assistant widget to access personalized shopping recommendations.
When a merchant has set up Shopper Assistant for their storefront, you'll see the widget when you start shopping.
Log In
Navigate to a storefront that has the Shopper Assistant.
If you're already logged into your Bolt account in this browser, the Shopper Assistant may recognize your account. You'll be prompted to activate the Shopper Assistant for your account.
If you're not logged in, enter your email address. We'll check for an Bolt account and help you log in with a one-time verification code. Or, if you're new to Bolt, we can help you create an account in seconds.
You're in! Enjoy your personalized shopping experience.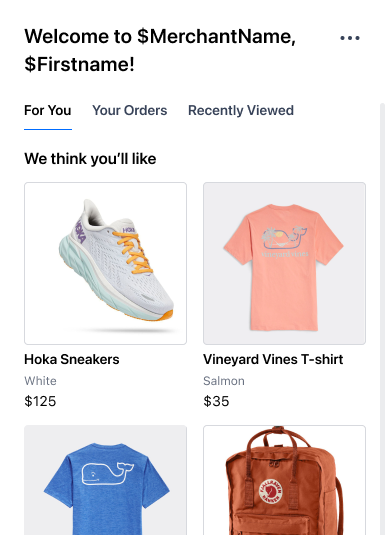 TIP
Some merchants may choose to offer a discount for signing up with the Shopper Assistant! 🎉

You can find this discount in the Shopper Assistant after you log in, and it applies only to this storefront.
Browse Your Orders & Products
For You: Browse recommended products.
Your Orders: Browse, track, and reorder recently placed orders.
Recently Viewed: Browse recently viewed products.
Buy It Again: Browse products you have purchased.