Subscribe to Recurring Purchases
Some brands offer subscriptions to their physical or digital products. Subscribe when you add the product to your cart to keep receiving this product at the frequency you choose.
Add a Subscription to the Cart
When an item is available for recurring purchase, the product page shows two options:
One-time purchase
Subscribe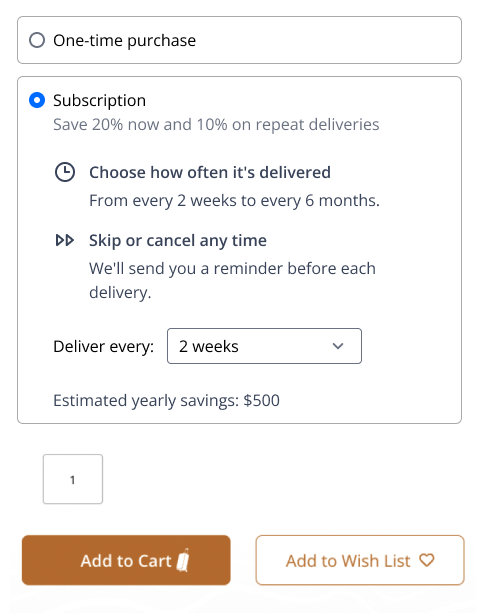 Click Subscribe and select your preferred delivery frequency, then add the subscription to your cart.
Check Out with Subscriptions
When you're ready to check out, the details of your subscription appear in your cart along with any other one-time purchases you added.
Manage Subscription Frequency
Modify the delivery frequency of your added subscriptions directly from the cart.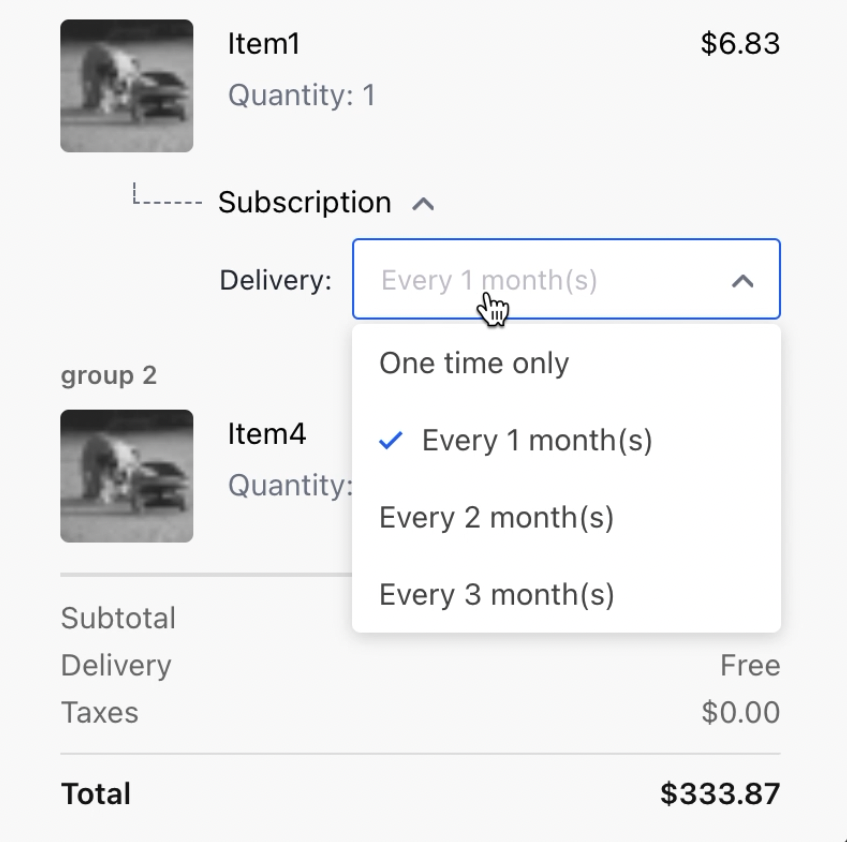 Convert One-Time Purchase to Subscription
Convert any products you added for one-time purchase into subscriptions. Just click Subscribe and select the delivery frequency.
INFO
When you subscribe to a recurring purchase, we use the information you enter during checkout to automatically create a Bolt account on your behalf, which is how you'll manage your subscriptions.