Embeddable Customer Account Editing
Embeddable account editing provides a way for shoppers to make changes to their Bolt account directly on your store.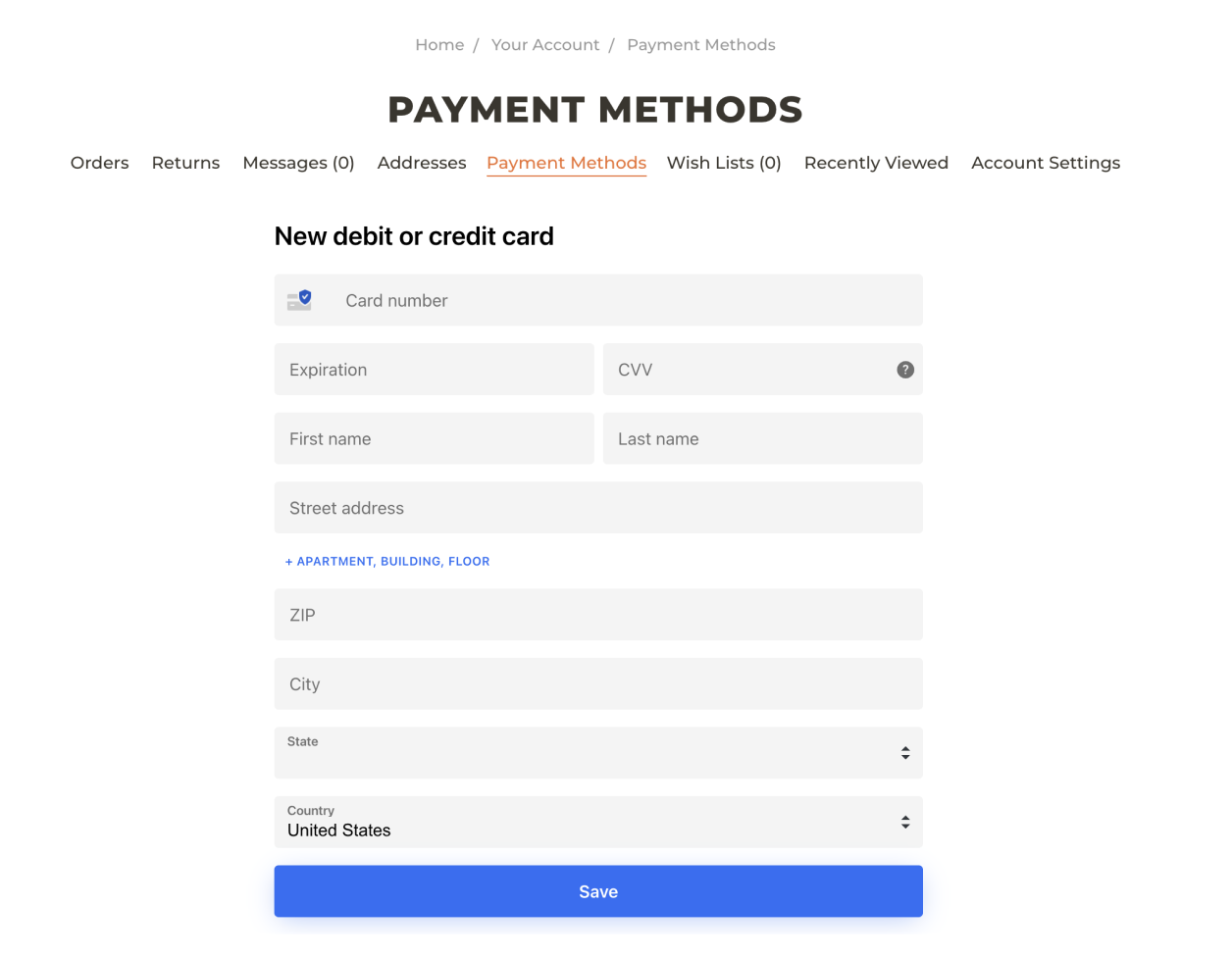 Background
Previously, shoppers had to navigate to the Bolt account page to change their stored payment information, shipping addresses, and the email and phone number associated with the account. Customers may not have known where to update their account, or updated their account in the wrong place.
Merchant Benefits
Reduce customer contacts inquiring how to update their account information.
Reduce abandoned checkouts, as customer account info is up-to-date.
Shopper Benefits
Reduced confusion over where and how to update their account information.
Updated account information always syncs to their Bolt account, ensuring seamless checkout.
Resources