Custom Dropdowns
Custom Dropdowns enable merchants to add dropdowns to the Bolt checkout modal. Dropdowns are great for survey-related questions (e.g., "where did you hear about us?") and gathering data.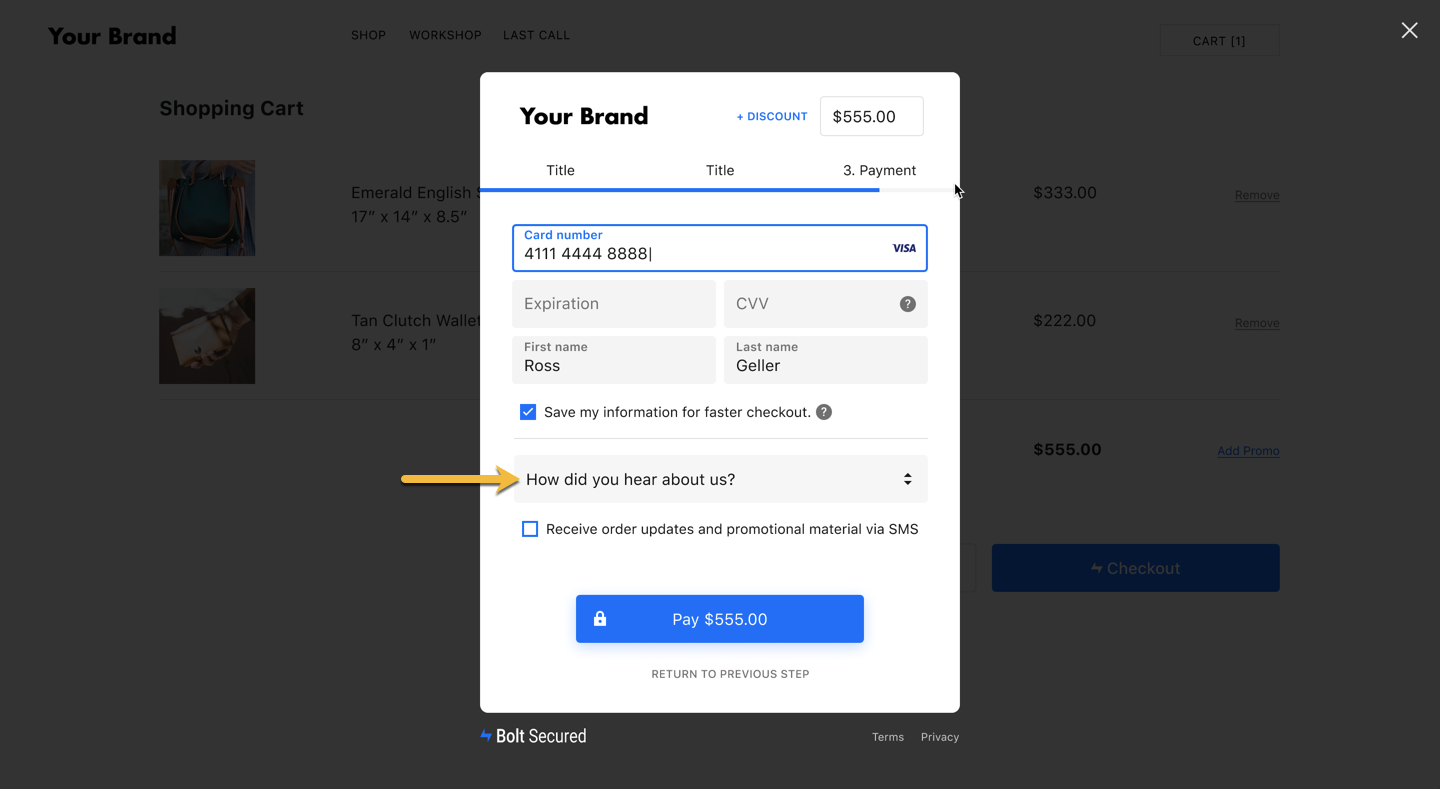 Customizations
Can be marked as optional or required
Editable field label and content
Editable index/weight position
Configurable field ID
Availability
Find what you need?
Rate this article on a scale of 1-5, with 5 being the best.