Set Up Bolt for NMI
How to Integrate with NMI
1. Add Bolt's IPs to Allow List
If you have IP blocklists enabled, you must add the following IP addresses to your allowlist:
13.57.173.93
18.236.33.230
34.209.104.177
52.36.152.150
12.2.150.168/29
12.249.26.128/30
50.18.19.8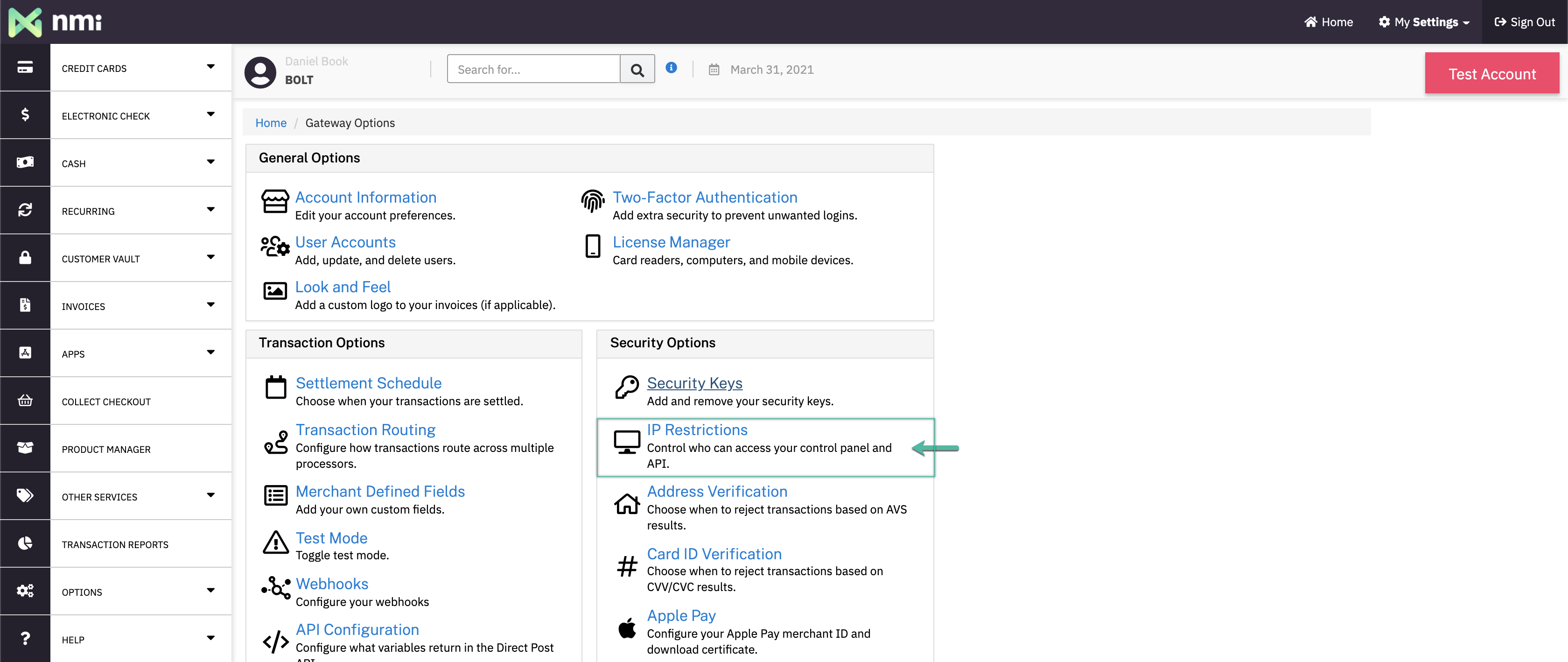 2. Configure NMI Webhook
The following webhook is required for notifying Bolt about any chargebacks that occur.
Contact your Bolt Customer Service Representative and request for unique Webhook URL.
Log in to your NMI merchant account.
Navigate to Webhooks.
Select Create.
Configure the following fields:

Destination URL: insert-url-provided-by-bolt-CSM
chargeback.batch.complete: Enable

Save.
Copy the webhook's signing key to use in the next section.
3. Link NMI to Bolt
Log in to your NMI merchant account.
Navigate My Settings > Security Keys > Add a New Private Key.
Select generate a new API key.
Select view.
Copy the 32-character API key.
Log in to the Bolt Merchant Dashboard in a separate tab.
Navigate to Settings > Payments.
Add your NMI Keys
Select Submit to save.
Related Articles
Find what you need?
Rate this article on a scale of 1-5, with 5 being the best.