Read about what common warnings or symbols within the portal mean.
Collection warnings and symbols help you to keep your collections up to date. Since the availability of products is crucial to your ability to sell them, we support you in figuring out the collections that need a little cleaning. Keep your eyes open for the following warnings:
Yellow Triangle: This symbol shows that the chosen product has a low stock count. Low stock count means that there are less than x products or variants available.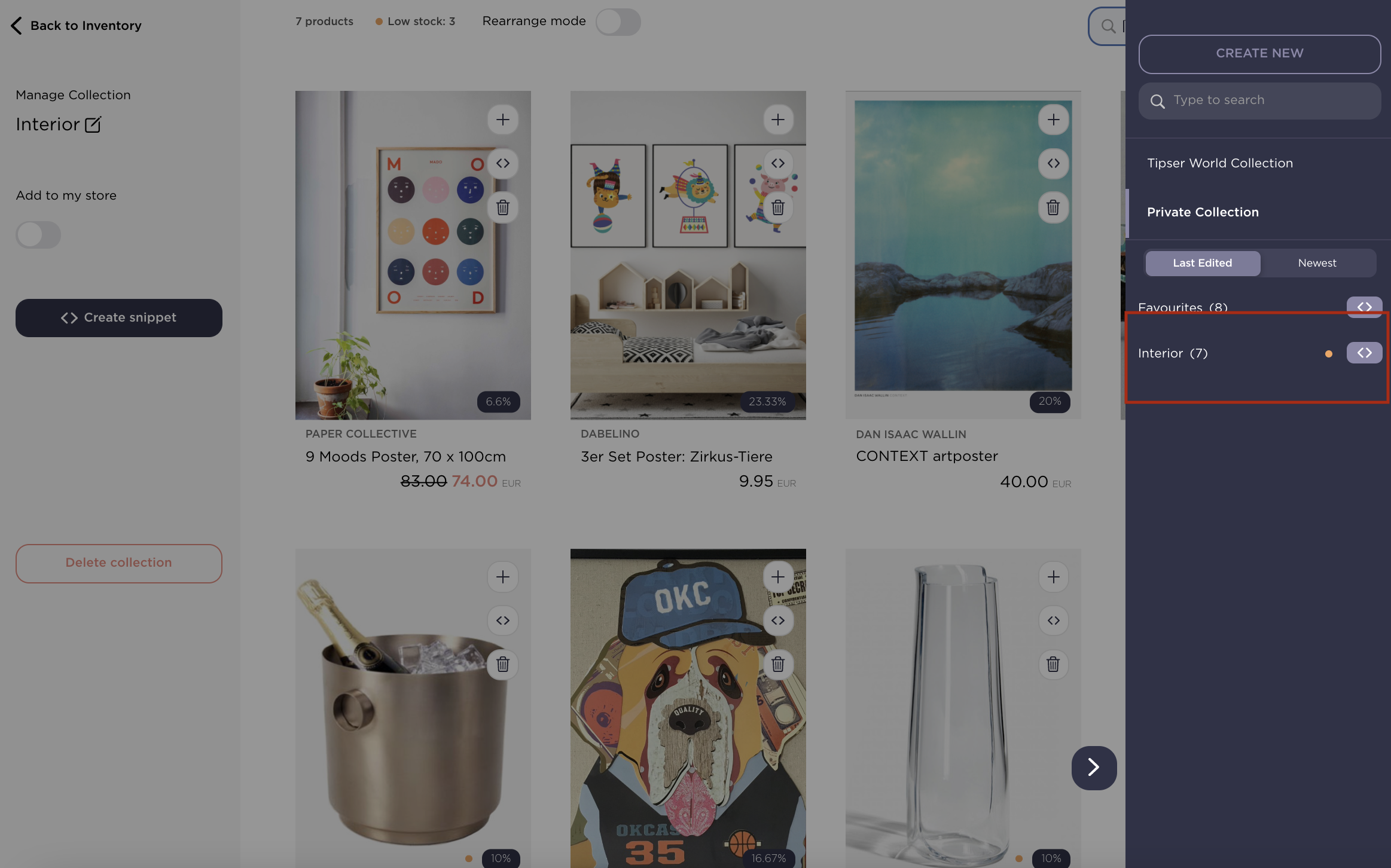 Red cross: This symbol shows that the chosen product is sold out or has sold out variants.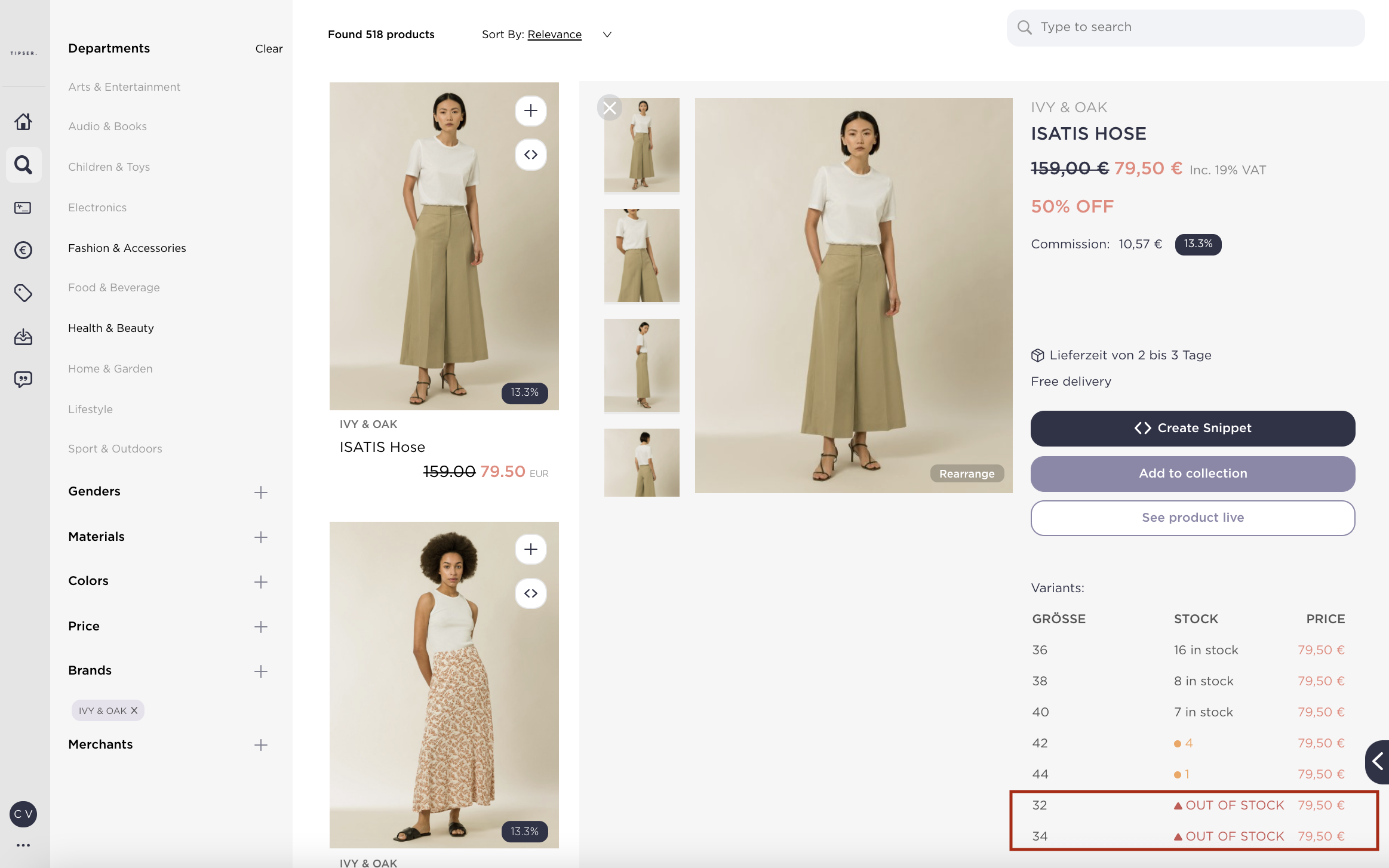 "The merchant has made this product unavailable." - The merchant has decided to not longer sell the product via Checkout Everywhere. We recommend that you delete the product from the collection.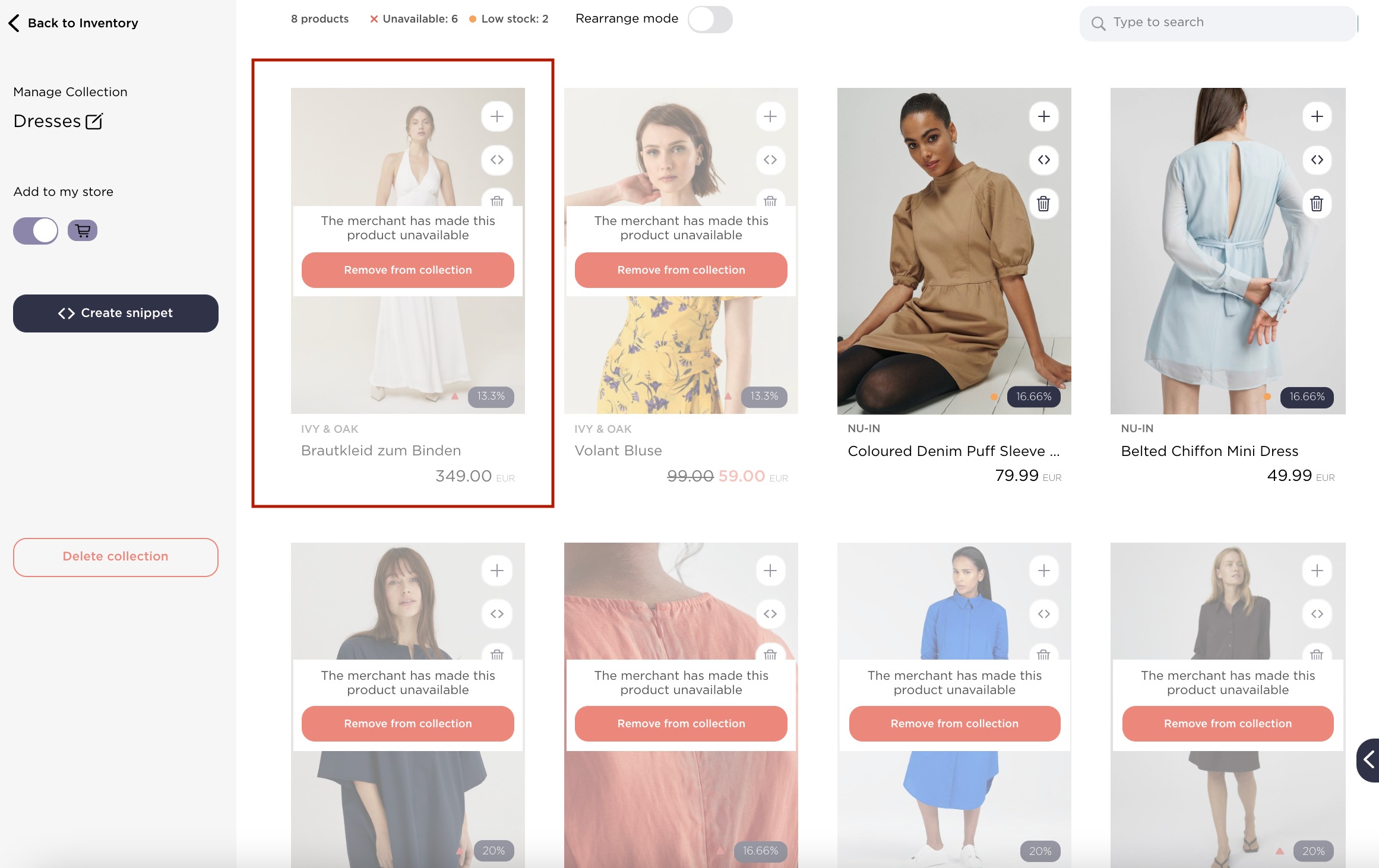 Warnings and symbols are shown in the collection overview, on top in each collection view, in the product tile preview, and in the product detail view.