Learn about how to publish products on Checkout Everywhere.
You can publish products one by one by creating a snippet in the inventory tab.
Product Detail View
If you want to learn more about a certain product, just click on the product, and you will find all information listed next to it on the right-hand side. The product detail view contains …right-hand.
more product pictures
detailed delivery information
product price and discounts if applicable
commission information in both percentage and currency
more detailed stock information
detailed product description
link to the merchant offering the product
From this view, you can rearrange the product images, add the product to collections, create a snippet to insert it into your content, or show the product in a live environment.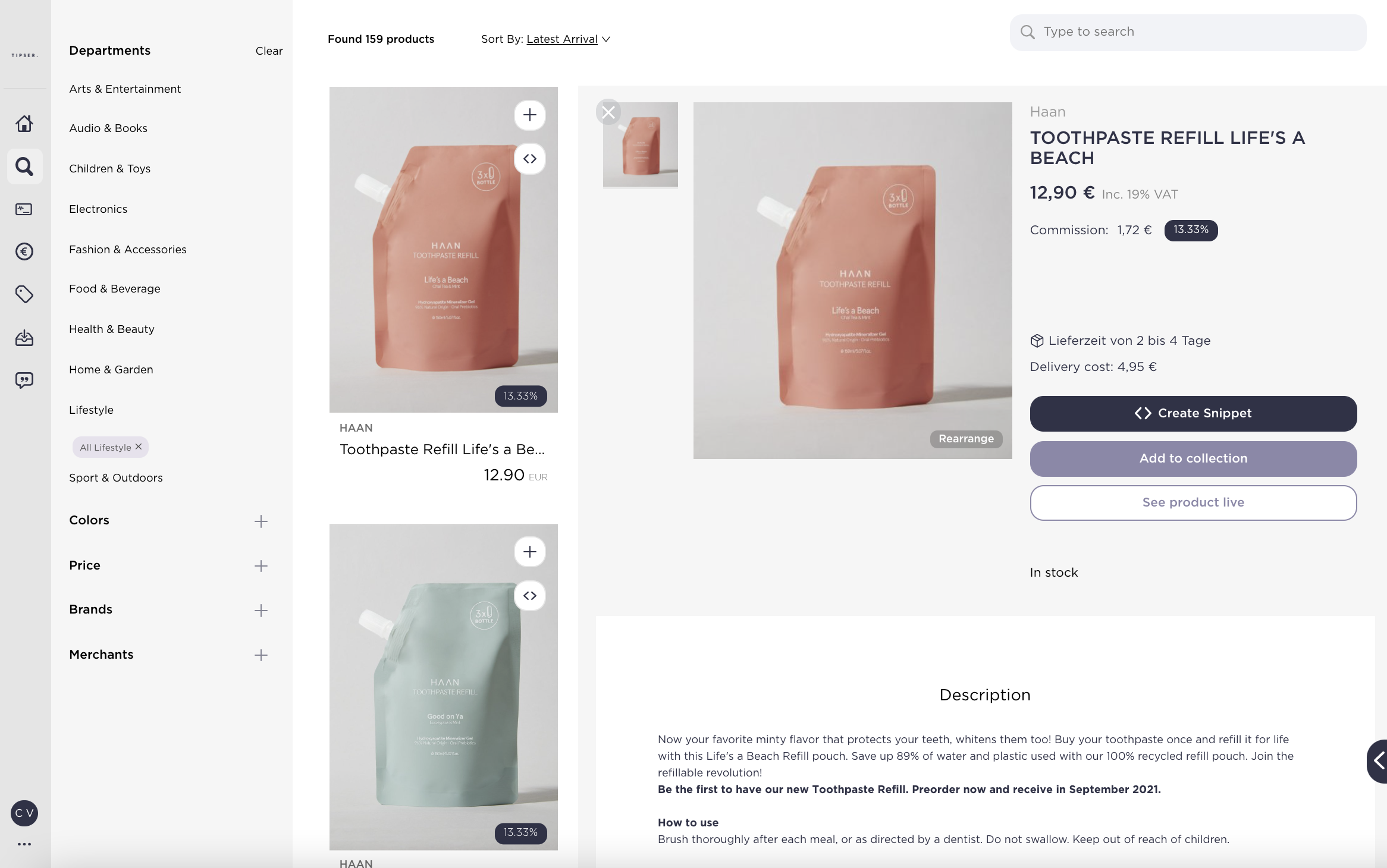 Create Snippet
Creating snippets helps you embed a product into your content. 
… from the product list view: On each product, you can find a "<>" shortcut. Click on it to open the create snippet dialogue.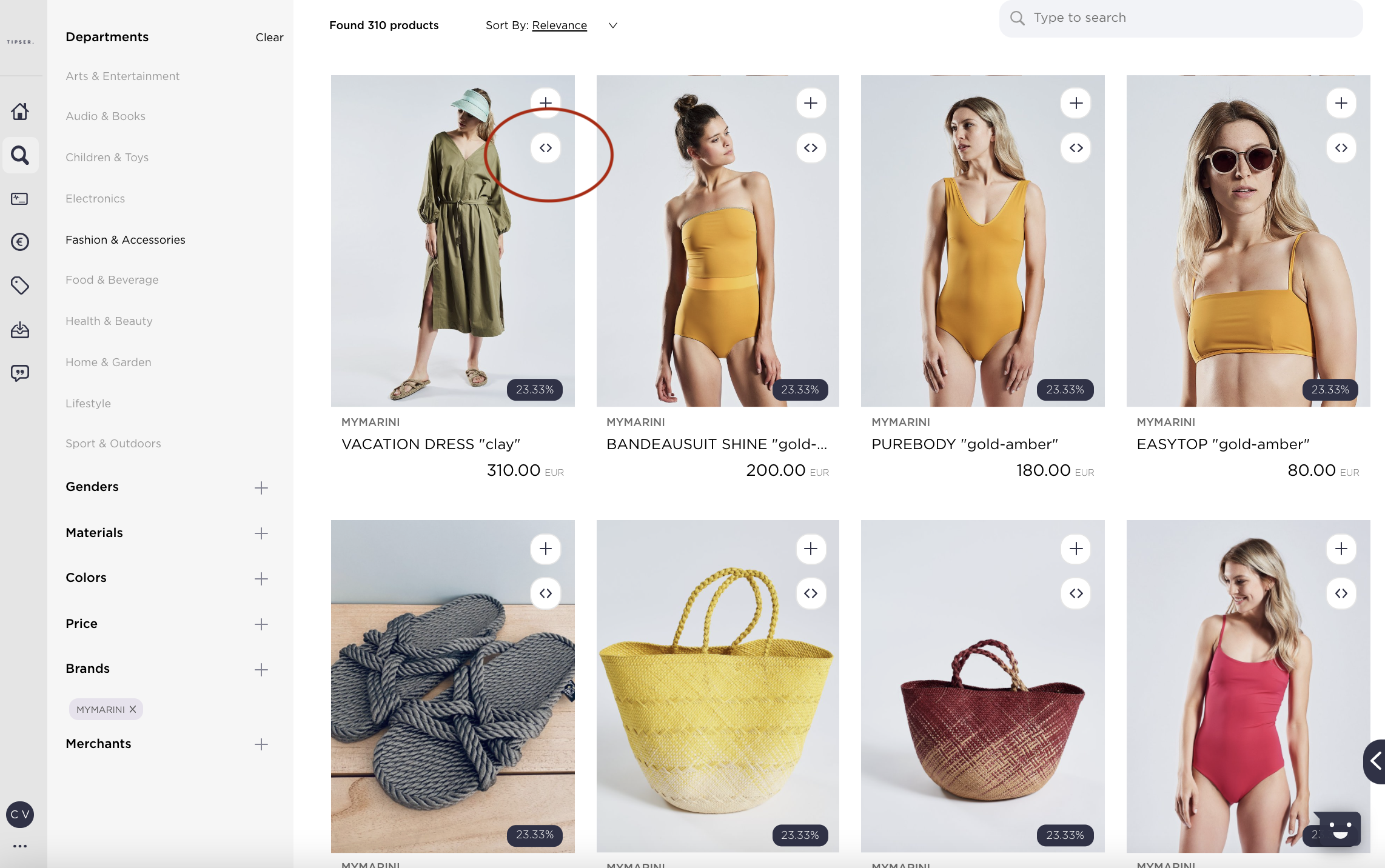 … from the product detail view: A button within the product detail view lets you create a snippet. Click on "<> Create snippet" to open the create snippet dialogue.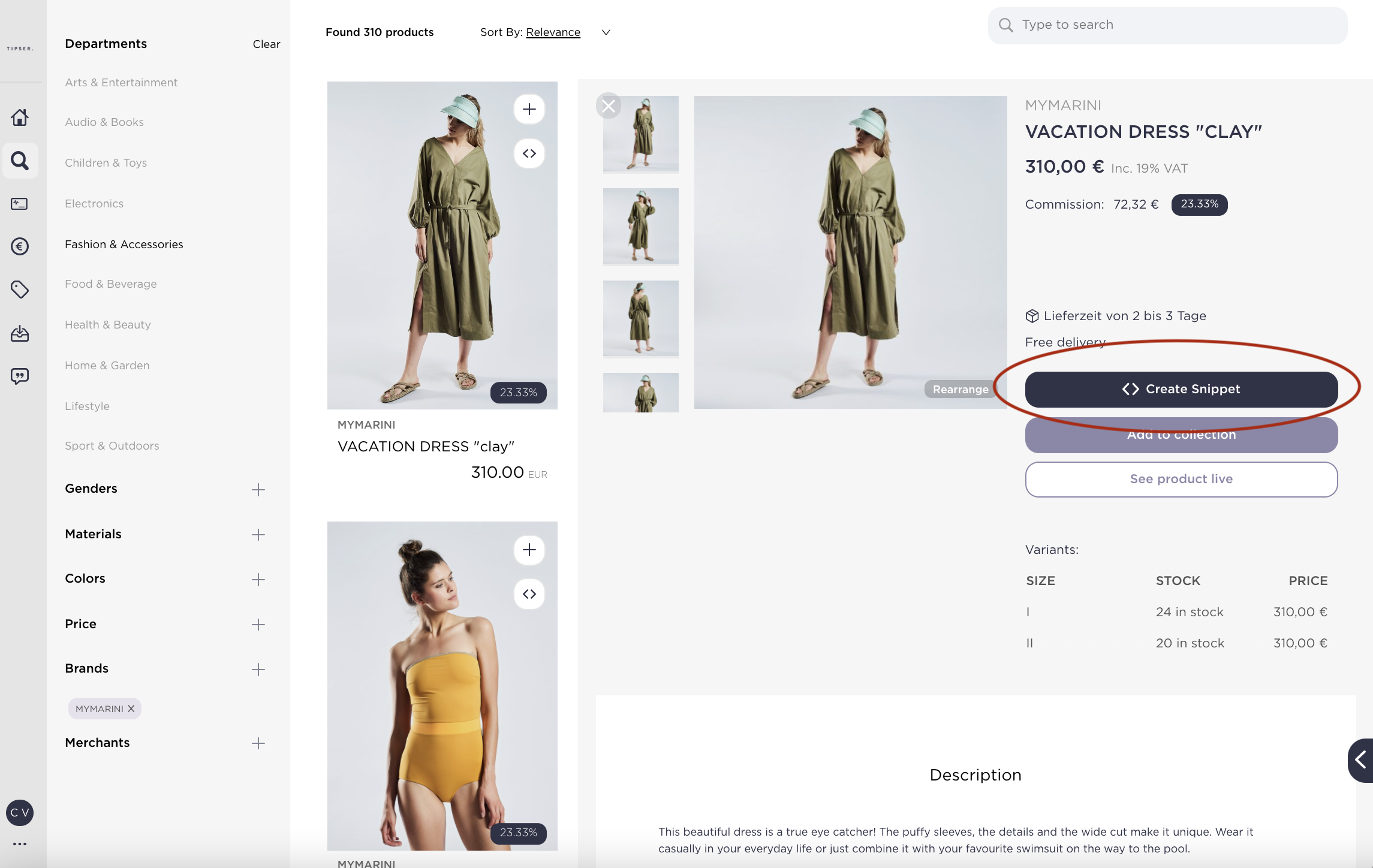 Create Snippet Settings
The create snippet dialogue offers you several options to customize the product tile you are about to insert into your content. You can decide whether you want to embed a full view or a compact view of the tile. The compact view lets you furthermore choose between different image sizes. A preview of your selected snippet will be displayed on the left-hand side. Once you are done with the adjustments, copy the code for your CMS by clicking on "Copy", and continue pasting it into your CMS.
Tip: Which code you need to copy depends on your technical set-up. You don't know which of the code snippets to copy for your CMS? Please ask your team lead for advice.
Rearrange Images
If you are not happy with the picture currently shown in the product tile, we allow you to rearrange the order and even choose a new main picture for your tile. Just click on the "Rearrange" button in the product detail view, and you can change the order of the pictures by dragging and dropping. Once you are finished, click on "Save" to store your changes.
See product live
If you want to check how the product looks in a live environment, you can click on the "See product live" button in the product detail view.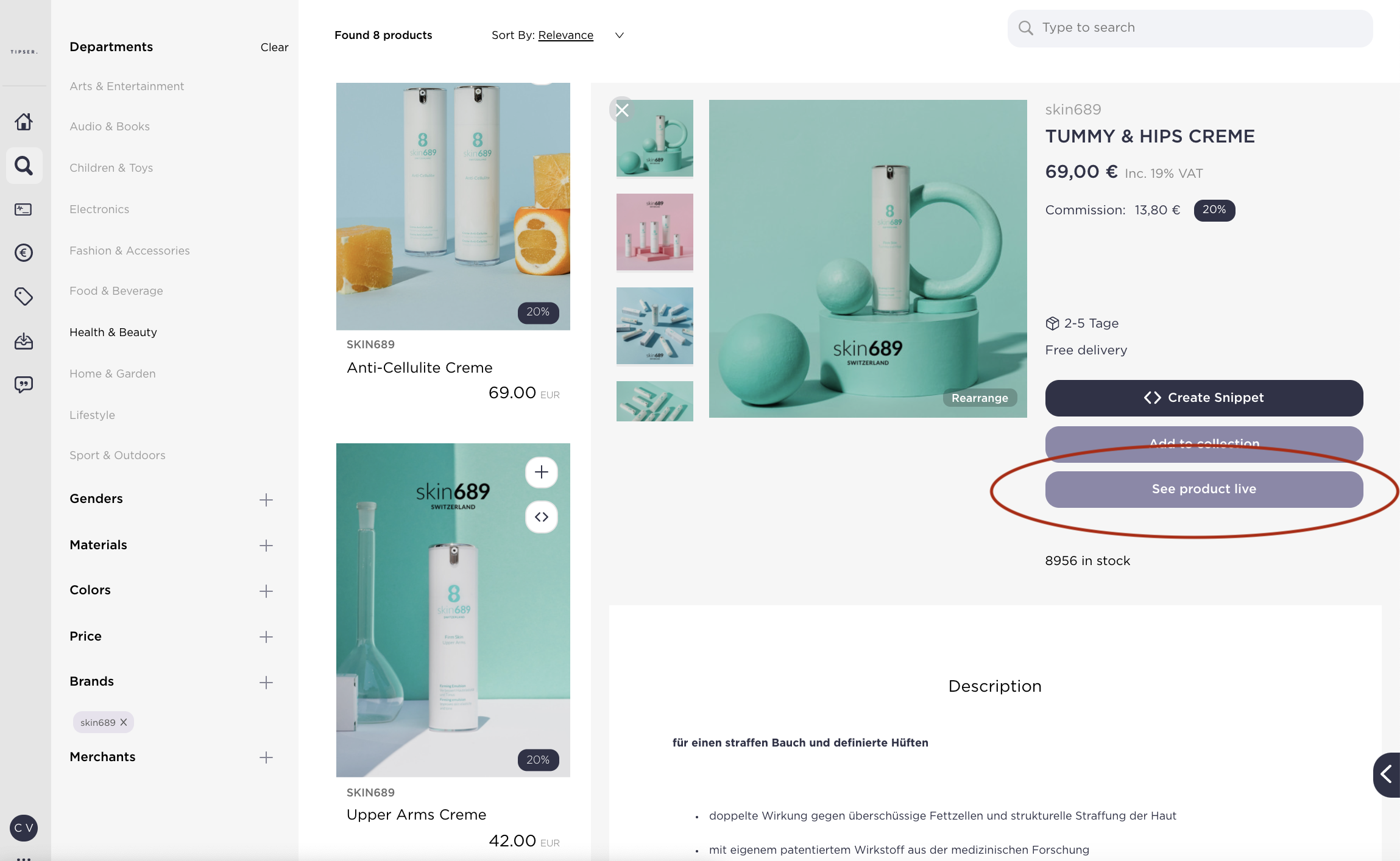 Tip: This feature is perfect if you want to share the product link with colleagues or partners who do not have access to the Checkout Everywhere portal.