Learn about what analytics data Checkout Everywhere gives you access to.
Whenever you are building your e-commerce project, we recommend to always take data into consideration before making decisions. This will help you to base your decisions on information rather than your gut feeling, to back-up your strategy and to literally save you a lot of time and money. You will feel more secure when you choose a data-driven approach and are able to track the progress of your success, compare numbers as you go and to adjust your strategy if needed.
Especially before you launch your project, it makes sense to look into the data that you have collected in the past. If you are running a website or an app, you usually have already gathered a lot of information about the behaviour of your audience, their e-commerce interests and many other relevant things. All this data can be utilised and can give you some first indication of how to best set-up your new e-commerce project.
We recommend to closely monitor the following data sources:
Google Analytics
We encourage you to set up Google Analytics right from the beginning in order to be able to follow-up on all Checkout Everywhere specific interactions on your sites and to keep track of the conversion funnel. This will not only enable you to get behaviour insights in the Analytics Dashboard on Checkout Everywhere but also to merge and analyse it together with your own analytical data.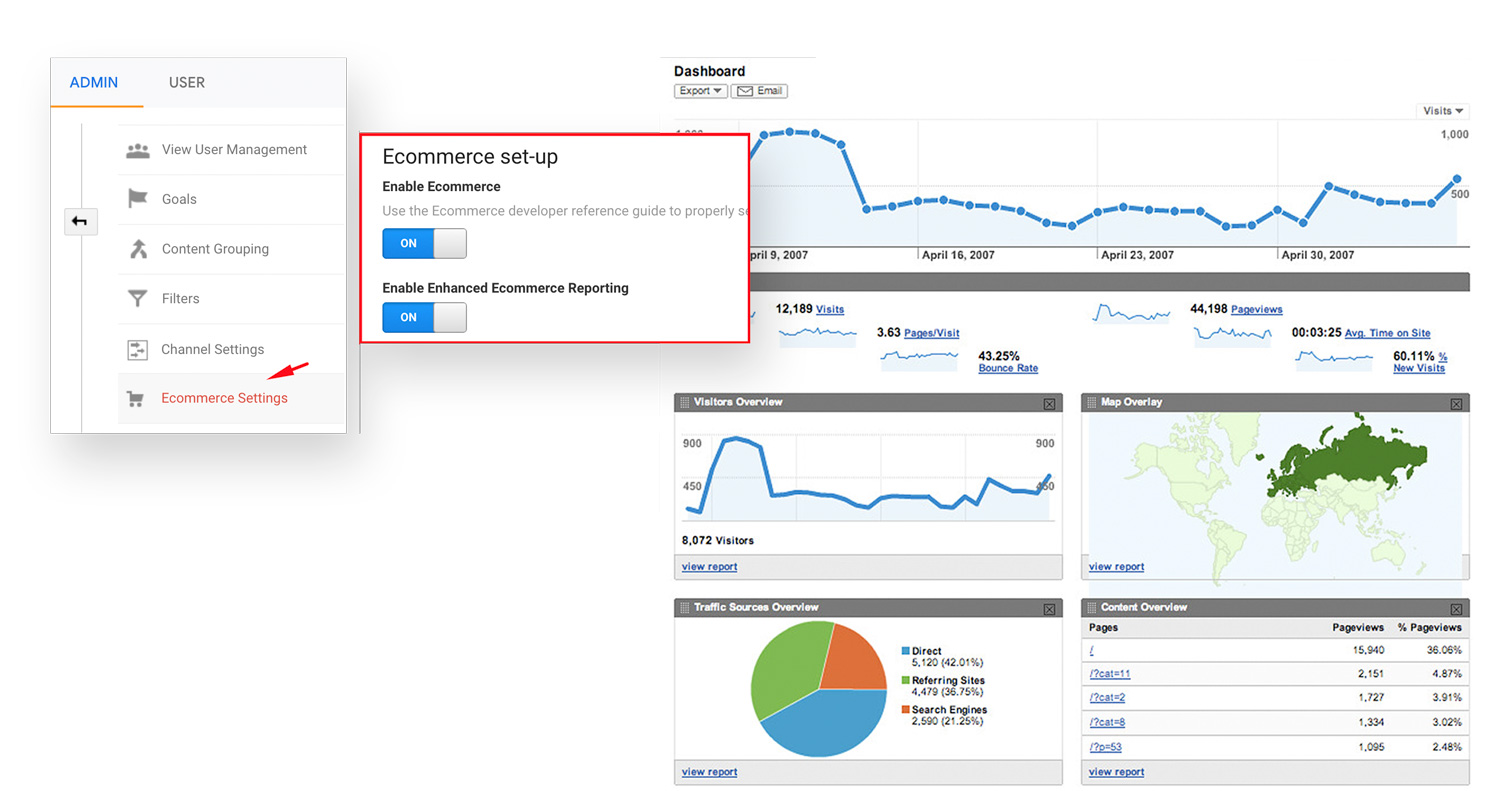 Checkout Everywhere Analytics Dashboard
The Analytics Dashboard will help you to monitor your performance data. When having Google Analytics correctly set up, you will be able to get insights on how your e-commerce project is performing on a campaign, product and URL level.
Checkout Everywhere Sales Dashboard
All transactional data can be found in the Sales Dashboard. If you are interested in working with consumer data to work for example with retargeting and building a CRM, we are offering a Joint Controllership Agreement for all clients.